Petunia Night Sky – Georama Plant of the Week
Common Name:     Night Sky Petunia
Botanical Name:     Petunia sp.
Hello and welcome back to my Plant of the Week articles, although I did return to the ski hill after a 20 year absence, I sincerely hope winter is now on its way out! Over the course of the next few months I hope to introduce to you some truly amazing plants, trees and shrubs, all interesting and well suited to our Kootenay gardens. Our greenhouses are beginning to fill up with the first plants of our late winter propagation program, among which there are some very unique new plant introductions from some of the world's top plant breeders. Petunias are known for their abundant, graceful and fragrant flowers. Petunia Night Sky is unlike any petunia, or flower for that matter, that I have come across. Each flower is unique and will remind you of a summer night sky after a full moon with stars and nebula splashed across a purple backdrop. Night Sky Petunia boldly goes where no petunia has gone before! Night Sky is free branching, and will do best in a hanging basket placed in full sun. A weekly application of a balanced fertilizer will keep it blooming until the first frosts of fall.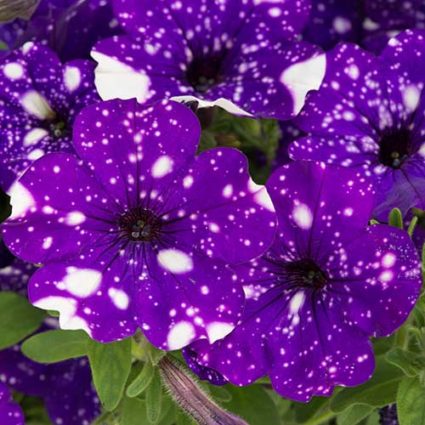 Comments are currently closed.