Landscape Supplies
---
Let us show you a whole new world of Gardening!
Georama is the Kootenays Premier Source for landscape supplies and services. From bulk products such as topsoil, peatsoil, topdress soil, and many other custom blended soils, bark nuggets, bark chips, bark mulch, landscape rock and large decorative boulders to weedbarrier, Black Diamond edgingand more –  Georama can supply it all. Our landscape professionals will be happy to assist you with any project. Planting jobs, consultation, design and installation, you can rest assured that Georama's nearly 40 years experiance in the Kootenays will be put to work for you from beginning to end – no worries! Our Landscape department has the equipment and expertise to get the job done – right and on time. To get your project started just give us a call at 250-352-3468 or email us at info@georamagrowers.com
Here are some photos of recent projects – enjoy!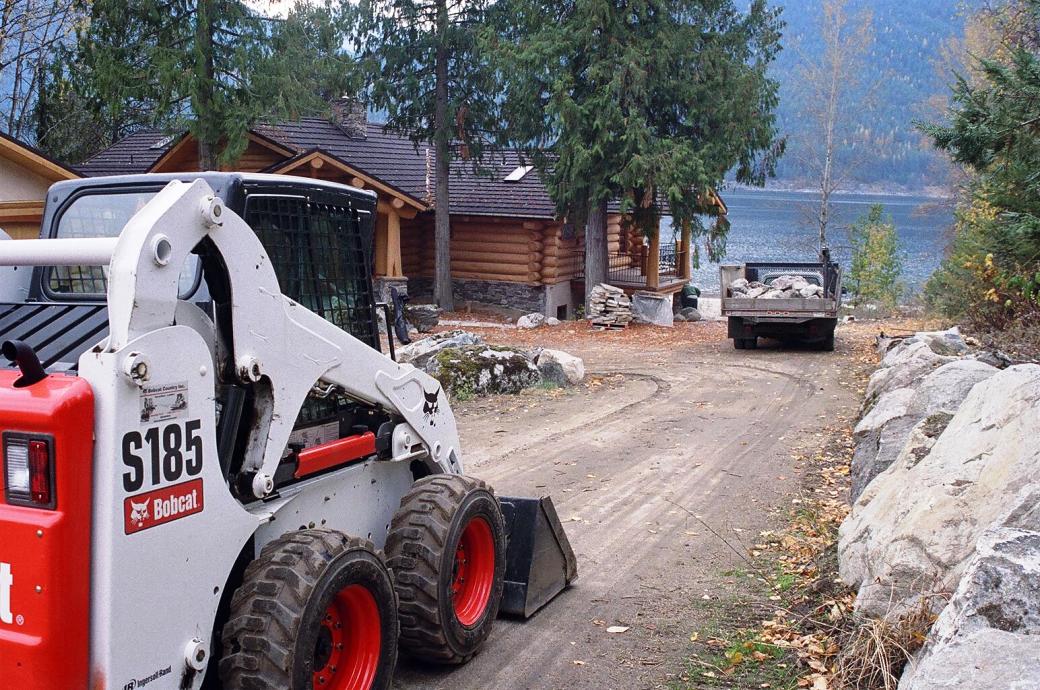 Bobcat – The only way to move materials!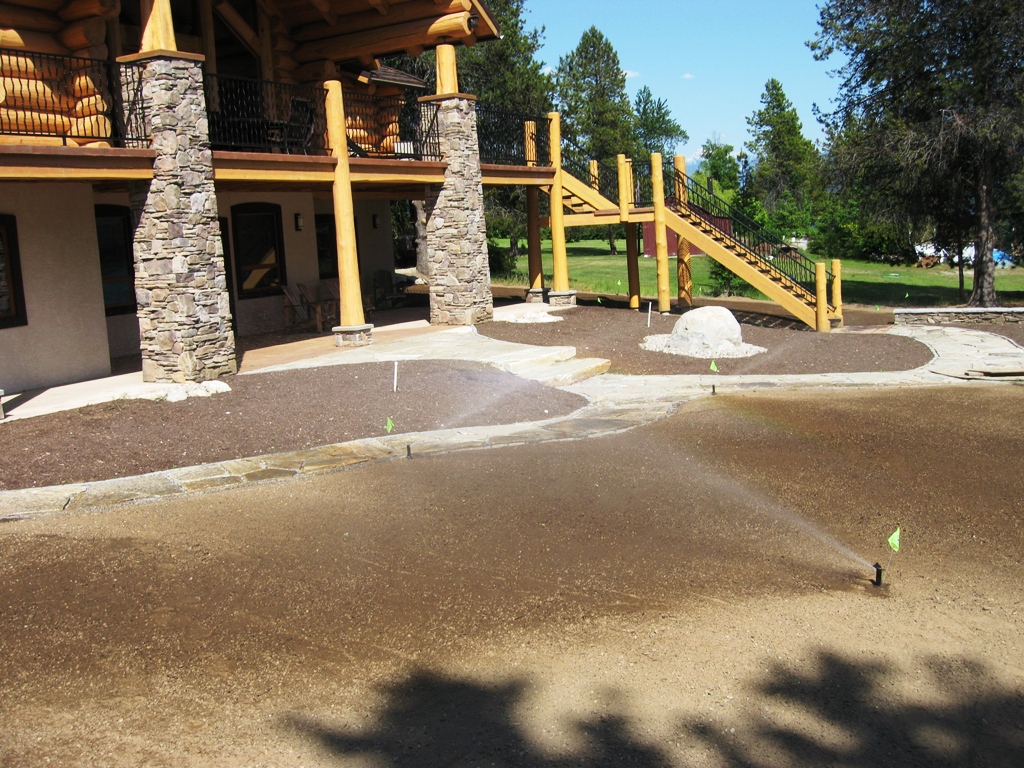 Automated underground irrigation let us help reduce your workload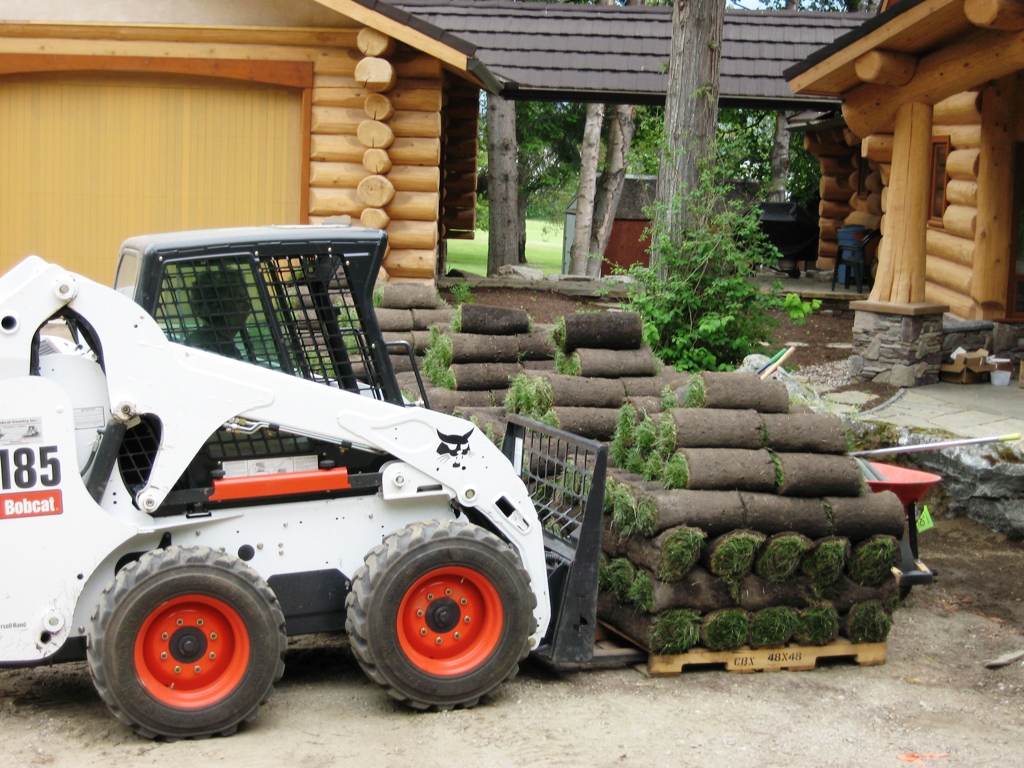 Getting ready to install a new lawn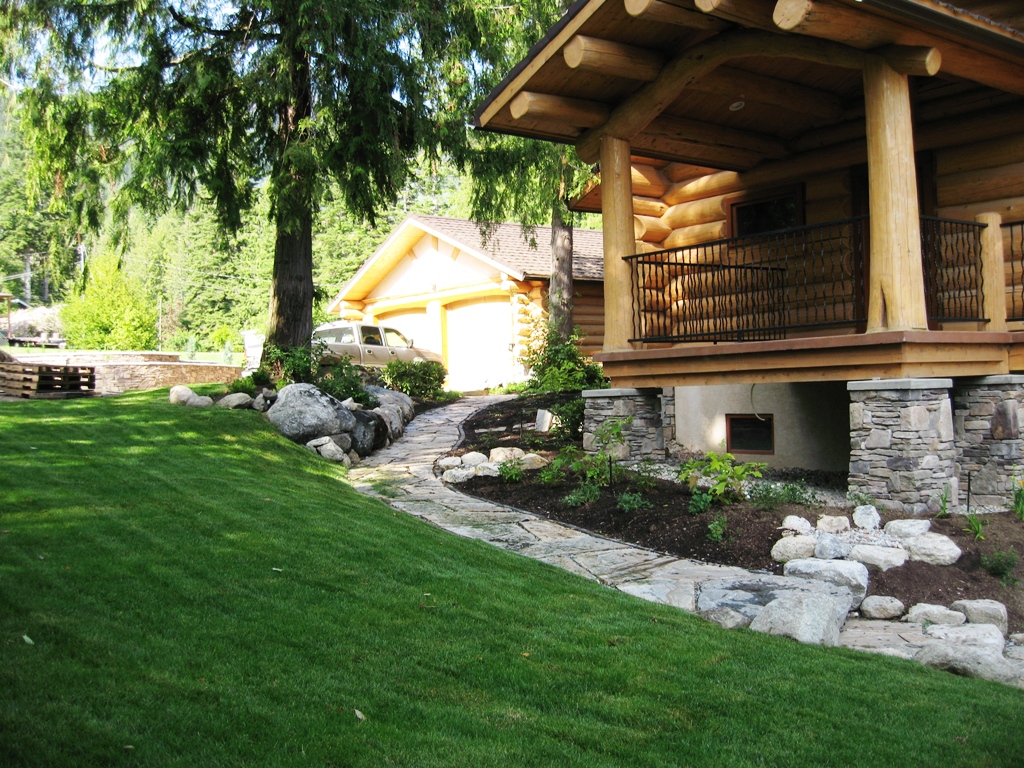 A new lawn in one day – ready to use!
Add a pathway and some perennial beds to add interest and functionality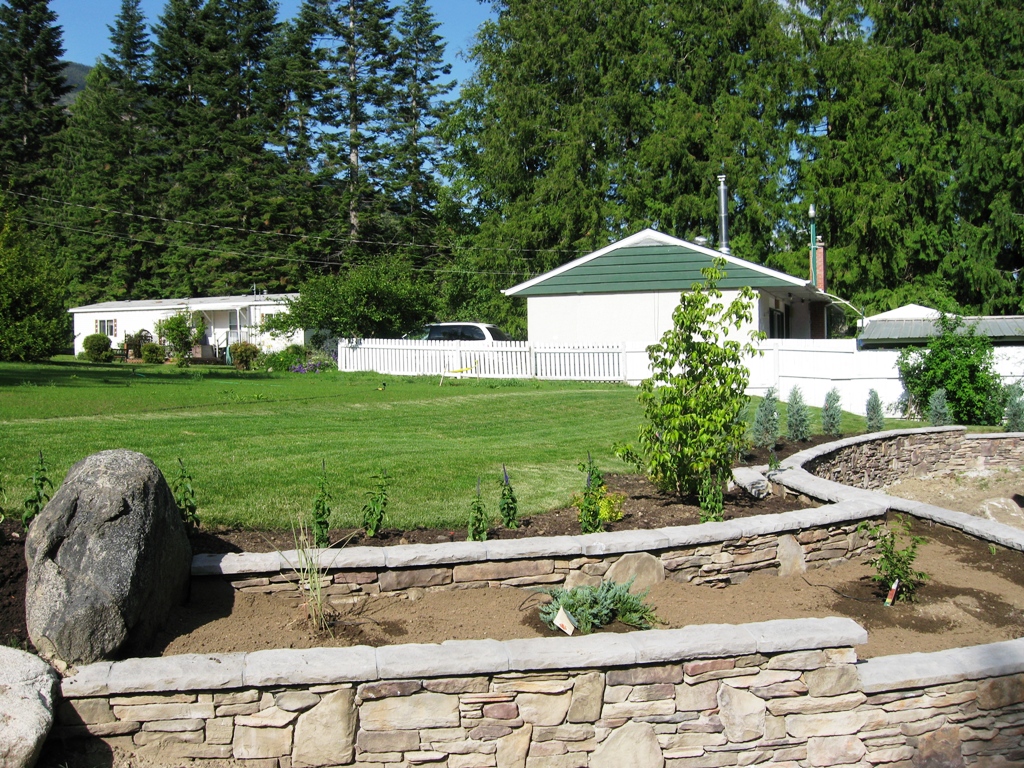 Sometimes landscape walls are nessesary to retain steep slopes