Calluna vulgaris – Georama Plant of the Week
Georama Growers Plant of the Week – August 29
Common Name: Scotch Heather
Botanical Name: Calluna vulgaris
Calluna vulgaris is also known as Ling or 'Scotch' heather. These are really the true heathers, and are among the hardiest and most varied of them all. These summer blooming plants come in a wide range of sizes, from small mounds to shrubs close to three feet tall! Flowers come in singles and doubles, and come in a multitude of colours from soft pinks to magenta. There are many interesting foliage colours, some turning spectacular shades of red and orange during the cold months of the year. There are varieties that have colored spring growth, and show off this plumage from January to June, when the summer flowers begin to appear. Callunas grow best in full sun but can tolerate partial shade. The varieties with coloured foliage need bright winter sun to really turn those intense shades of red and orange. Light soil and good drainage is important to prevent root diseases, which they are liable to get in wet soils. Acid soil is ideal, so plant using composted bark, peat moss and compost will really help them along. Callunas are awesome companion plants for Rhododendrons, Pieris and other broadleaved evergreens as well as conifers. All Callunas need annual pruning. Prune below the flowers on the stems after flowering in fall or early spring.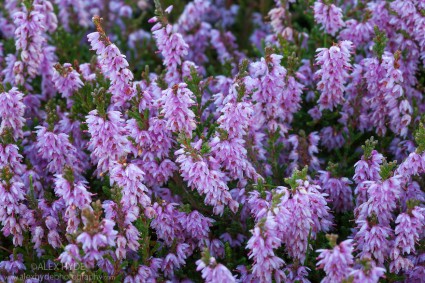 Comments are currently closed.